Portfolio
Axion Power International Inc.
Axion Power produces a next generation lighter weight lead acid battery with much greater charge acceptance and cycle life than traditional batteries. Applications include short-term storage for wind and solar power, frequency regulation for the electric grid, and motive power for hybrid and all electric powered transportation systems such as for trains and buses. The stock is publicly traded.
CoolChip Technologies, Inc.
CoolChip Technologies is a developer of proprietary electronics cooling solutions. The Company's cooling solutions have several advantages over traditional thermal management techniques, including excellent thermal performance, smaller form factors and weight, low acoustics and competitive pricing.
Forest2Market, Inc.
Forest2Market (F2M) enables participants in the forest, wood products and bioenergy industries to make informed decisions by providing the industry's leading price databases, all based on real-time transaction level market data. F2M's market expertise has made the Company the leading source for forest products' resource procurement, indexing supply agreements to market prices, and chain of custody for sustainability risk reduction.

NanoMas Technologies, Inc.
NanoMas Technologies developed a low cost process for producing highly uniform nanometallic particles. Nanoparticle based dispersions can be used in printing flexible electronics such as mobile phone antennas, organic solar cells, and RFID tags. NanoMas was sold in a private transaction and the technology has been licensed to a major ink and coatings producer.

Powerhouse Dynamics
Powerhouse Dynamics uses cloud-based controls and analytics to deliver enterprise-wide operational and energy efficiency solutions to portfolios of small commercial facilities, including restaurants, convenience stores, retailers, and others. The Powerhouse Dynamics SiteSage platform reduces energy costs, maintenance, and repair expenses by centralizing control, analysis, and management of energy-consuming equipment.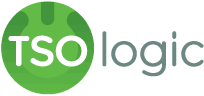 TSO Logic, Inc.
TSO Logic provides energy efficiency software for datacenters which reduces server power costs. In addition, by monitoring real time server activity, data center managers can optimize server utilization to reduce software licensing fees and reduce capital expenditures.